CHRISTMAS SHOW | Black Rabbit Present
December 22, 2022
@
8:00 PM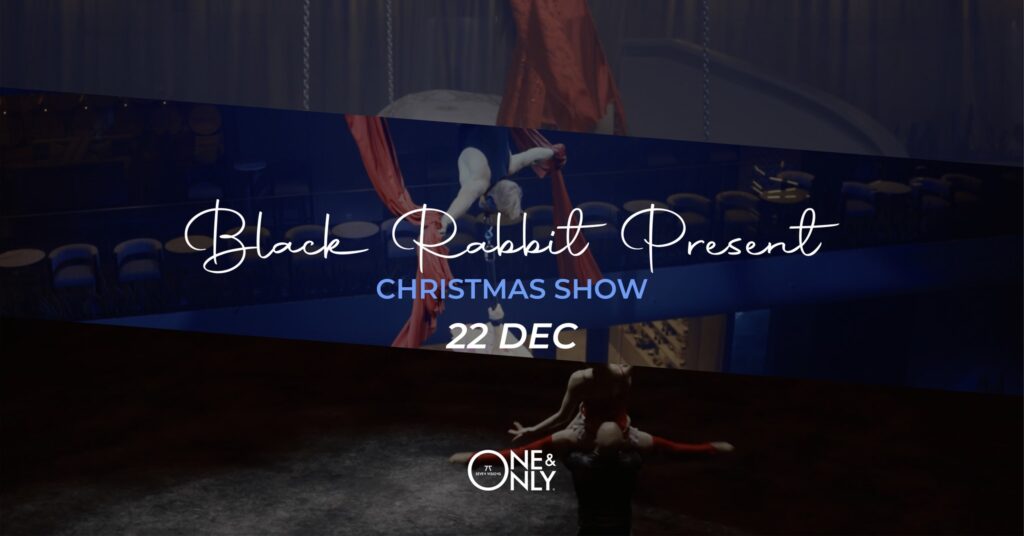 "Black Rabbit Present", a miraculous show-performance at the "One&Only" Theatre and the special dinner at the "Hayrik" Restaurant – an exceptional opportunity calling for a heed.
⠀
The Christmas magic – in the air in its literal sense and a follow-up dinner with fusion of traditions and modernity to invoke the real spirit this holiday season gently celebrates.
⠀
Don't miss the chance, lean into this spectacular affair ahead of Christmas to experience the real miracle at the Seven Visions Hotels, The Dvin!
DECEMBER 22,25, 29, 30
Reserve NOW
⠀
Վայելել ամանորյա բացառիկ «Black Rabbit Present» շոու-ծրագիրը «One&Only» թատրոնում և շարունակել երեկոն «Հայրիկ»-ի ջերմ միջավայրում:

⠀
Բաց մի՛ թող հնարավորությունը զգալու Ամանորի հրաշքն օդում և վայելելու հայկական համերի նոր միաձուլումները «Հայրիկ»-ում. տոնական տրամադրությունը կդառնա ամբողջական հենց այսպես:
Դեկտեմբերի 22, 25, 29, 30
Շտապե´ք ամրագրել
033777700

Paronyan 40
One&Only Theatre
+374 33 777700
7visions@7visionshotels.com
For reservation kindly contact: +374 33 777700