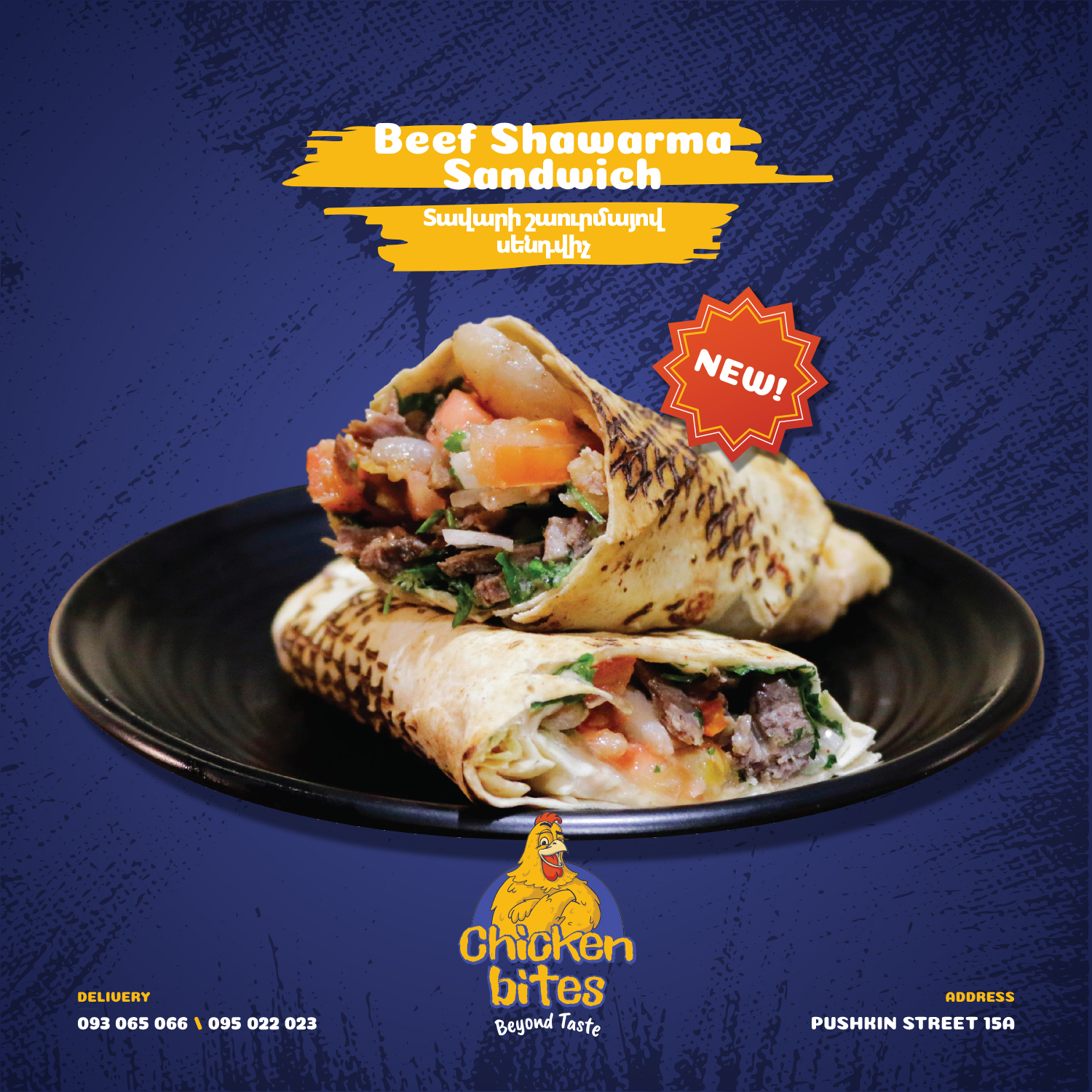 Chicken Bites – Beyond Taste!
At Chicken Bites, as you all know that Chicken is our specialty, but Have you tried our New Beef Shawarma?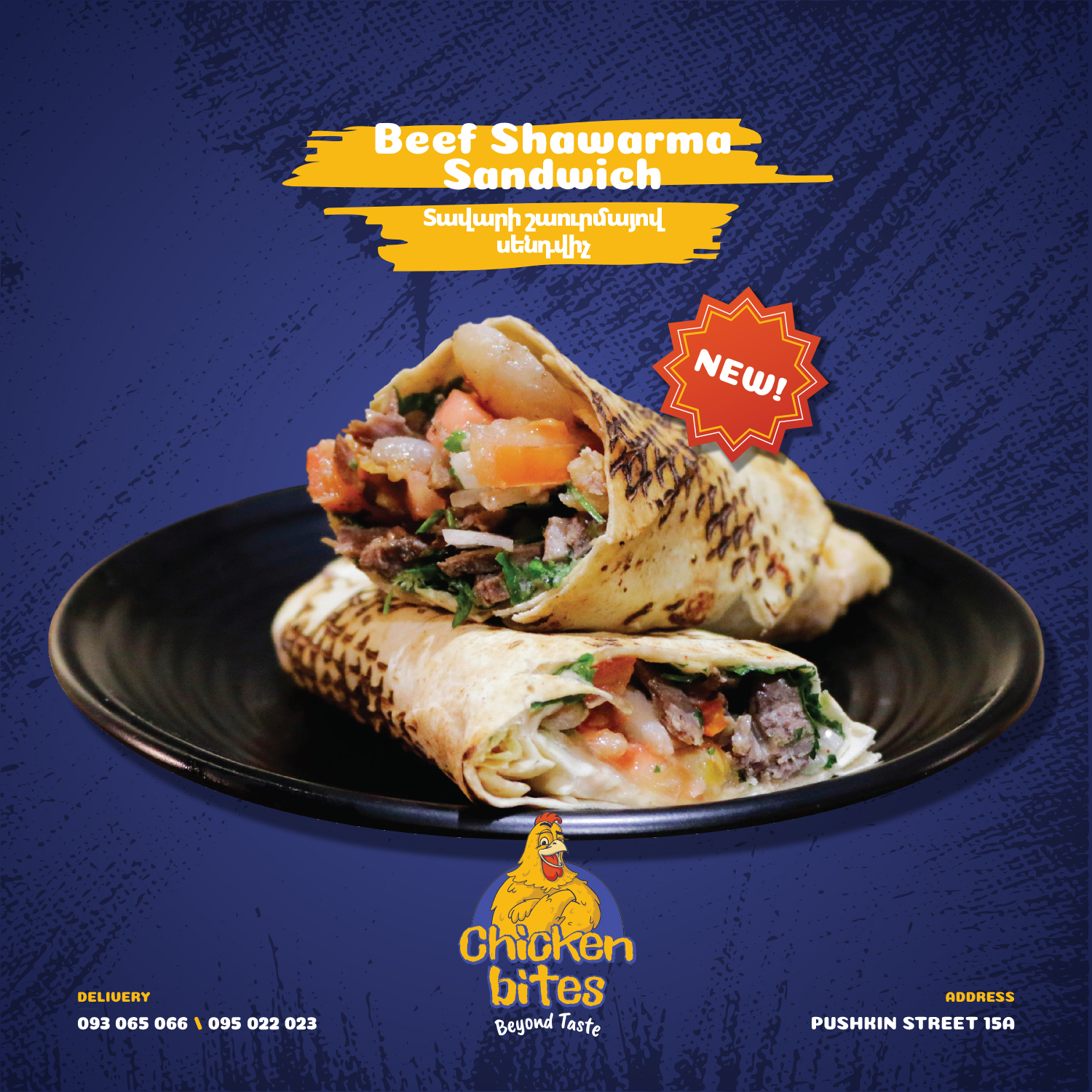 Beef shawarma recipe is a classic street snack, primarily made from roast beef, soaked in vinegar, olive oil, lemon juice and hot flavors of spices, cooked in a turning wellspring. Vertical roasting means that the meat is bathed in its own fat as it cooks, making it soft, tender and delicious, and keeping the flames under control allows the meat to be roasted nice and slowly, cooking it to perfection. Once cooked, the meat is carved off in thin, wide strips and stuffed inside a flatbread along with a variety of vegetables, such as lettuce, tomatoes, onions, pickles and parsley.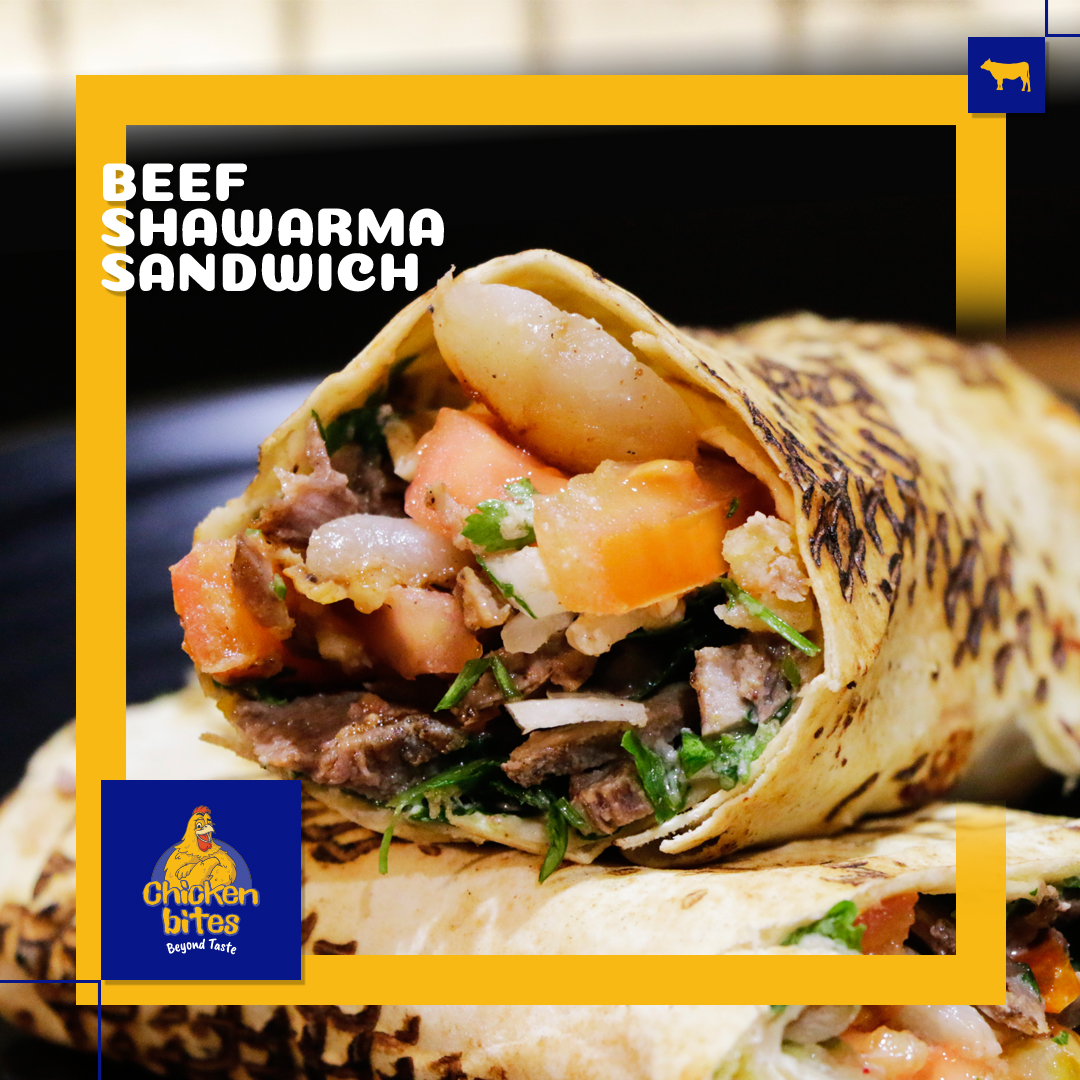 Shawarma is all about the delicious sauces that accompany the meat – typically garlic yoghurt or tahini sauce (Tarator) – and the secret ingredient: pickles. Pickled vegetables are what takes shawarma to a whole new plane.
Chicken Bites – Beyond Taste!
Tasty Bites – Crunchy Bites – Fresh Bites – Juicy Bites
Delivery: 093 065 066 – 095 022 023
Address: Pushkin Street 15A
Working Hours: 11:00am Till 2:00am after Midnight
Follow us on Instagram @chickenbites.am or on our Facebook Page @chickenbites.am