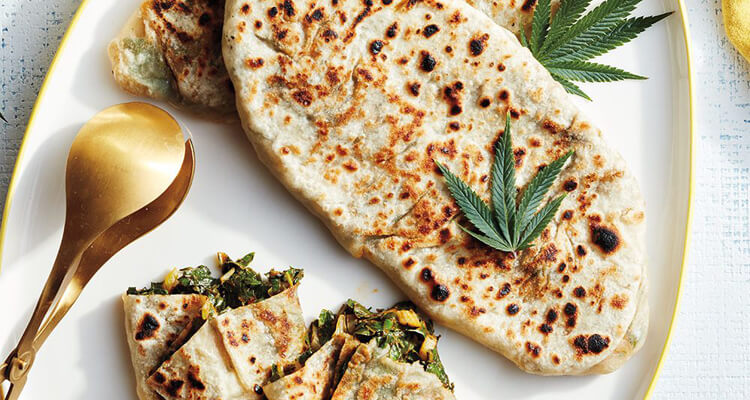 FOOD OF THE MONTH
Greens and herbs are both delicious and beneficial to our health. They primarily aid in overall body purification, strengthening our immune systems, increasing our energy levels, promoting clear skin, and much more! That is why, this month, we chose a traditional Armenian dish rich in greens to benefit your health.
Jingalov Hats (also known as Zhingyalov Hats / Zhengyalav Hatz / Zhangyalov Hats) is a type of flatbread. Historically, it was a popular meal prepared in Artsakh and Syunik during times of scarcity, such as poverty and war.
Jingalov Hats is prepared by making a dough and filling it with 10-15 different types of herbs.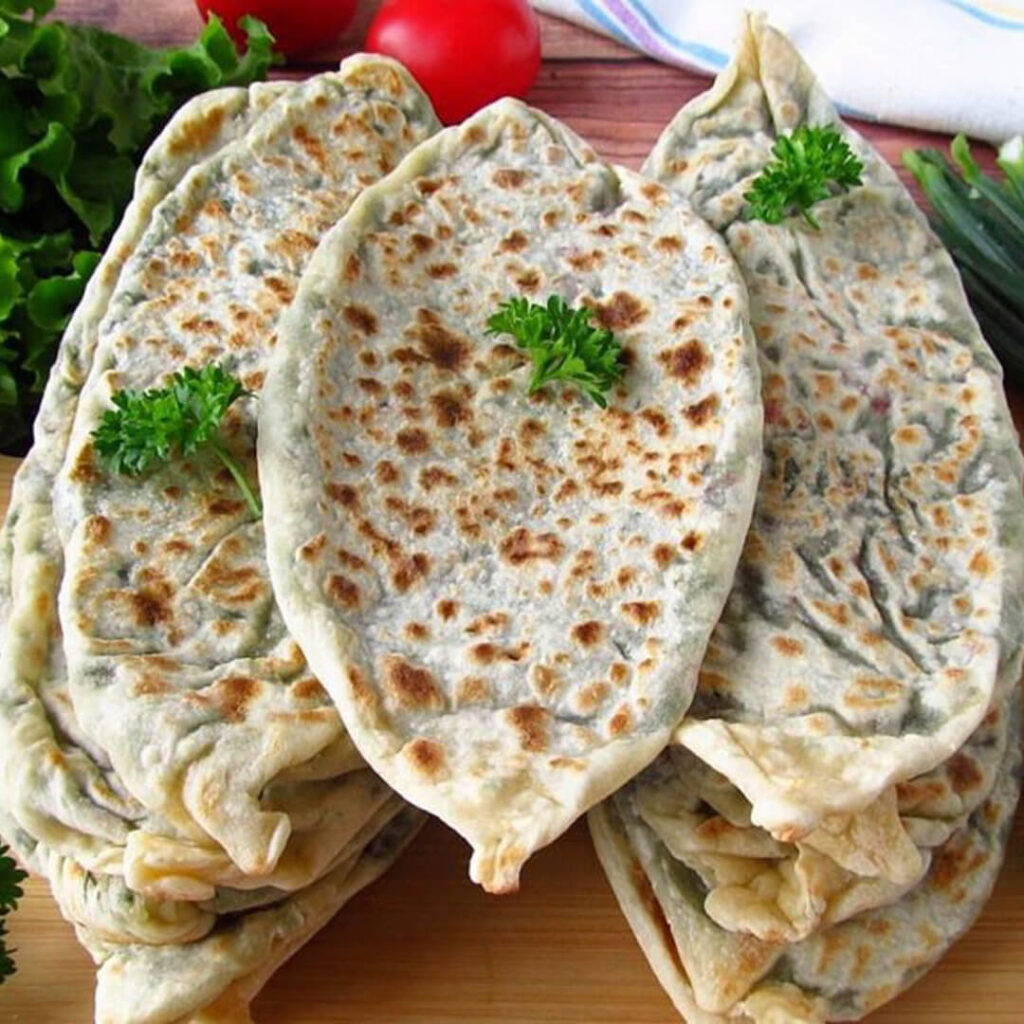 Although we can bake it any time of the year, Jingalov Hats has its season. The most commonly used herbs grow in the autumn and spring. You can always customize it by combining your favorite greens in specific amounts based on their tastes; for example, we should use bitter herbs in small quantities.
Greens you can use in large quantities, include: Chard, collards, purslane, spinach, turnip, and beet greens.
 Greens you can use in small quantities, include: Chervil, cilantro, dill, flat-leaf parsley, tarragon, dandelion greens, radish tops, sorrel, arugula, and watercress.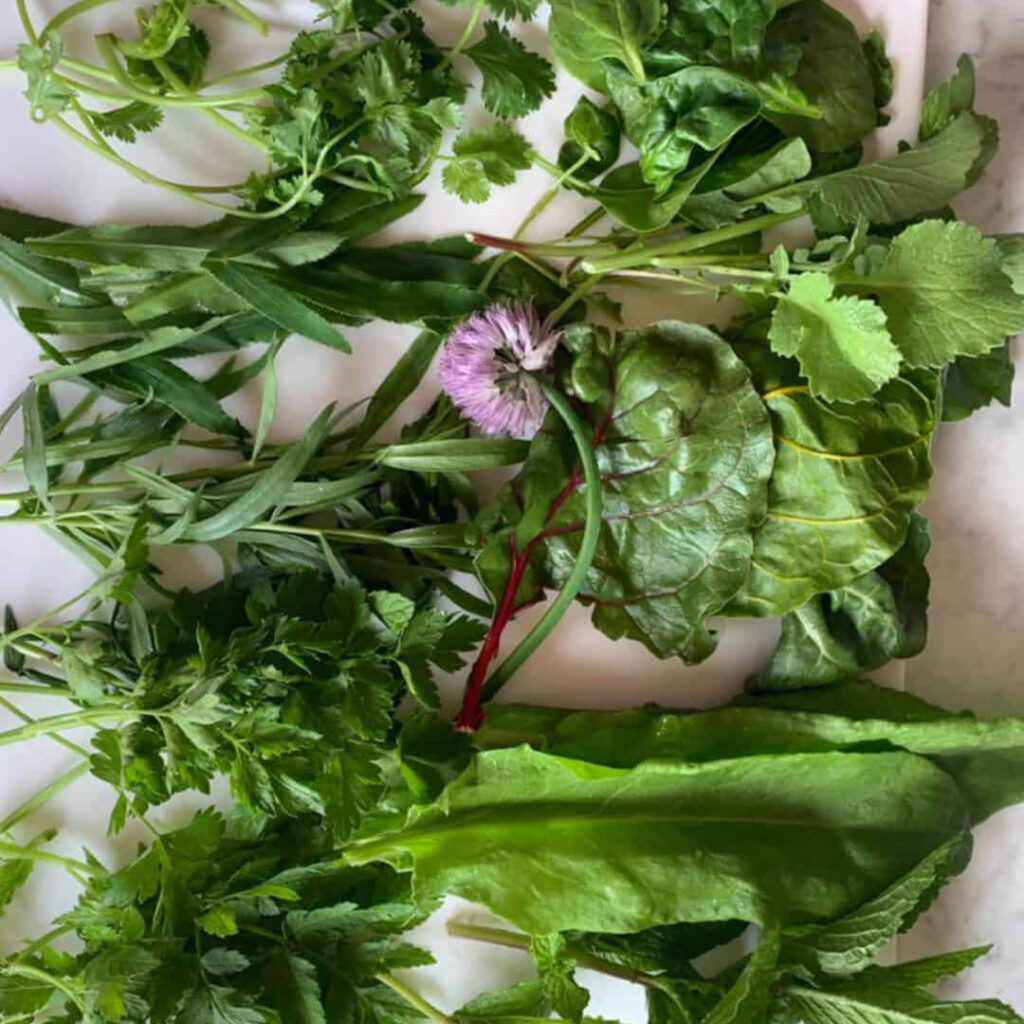 Ingredients:
For the dough:
⅔ cup of lukewarm water
1 tsp of kosher salt
1½ cups of all-purpose flour
For the filling:
4 cups of neutral greens, such as beet greens, chard, or spinach
2 cups of fragrant greens, such as dill, cilantro, tarragon, flat-leaf parsley, and chervil
2 cups of sour greens, such as sorrel, dandelion greens, watercress, and radish greens
3 green onions
1 tsp of kosher salt
½ tsp of red pepper flakes
1½ tbsp of sunflower oil
1 tbsp of lemon juice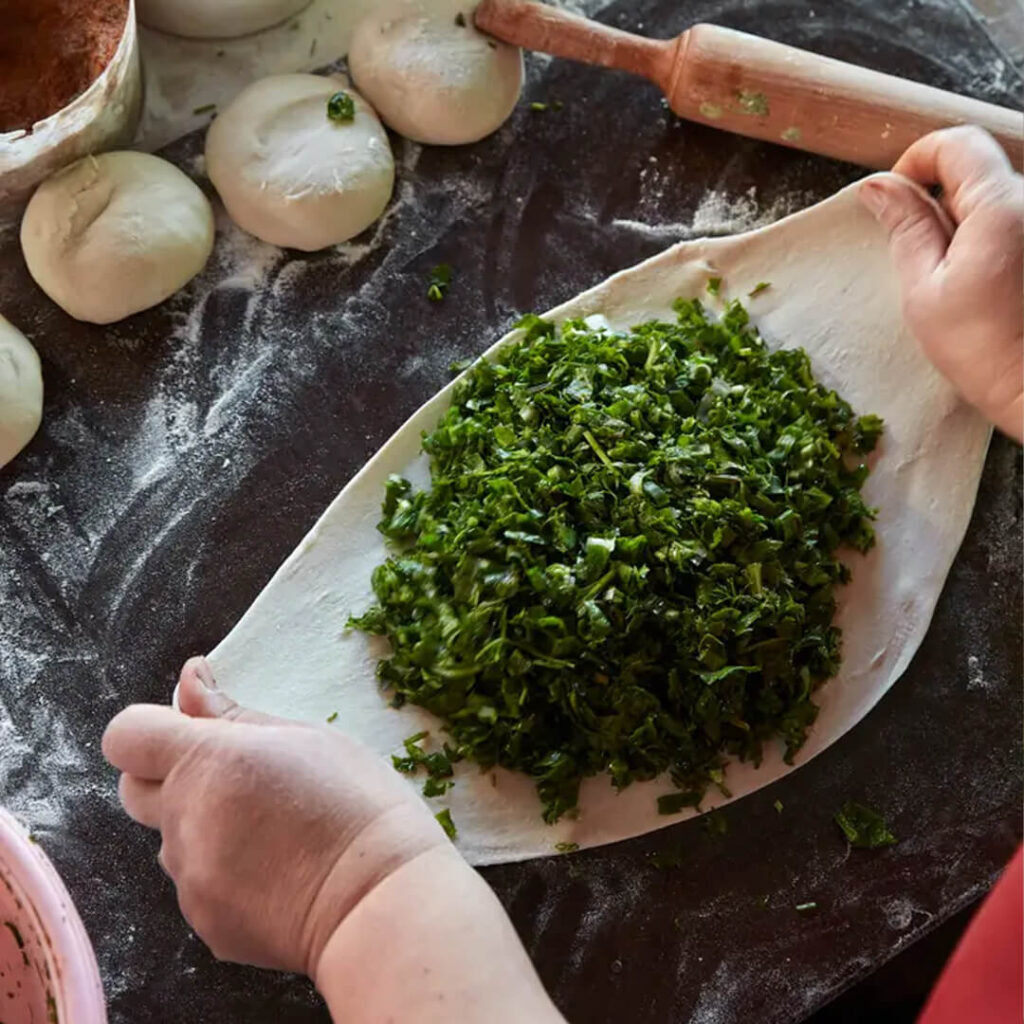 Preparation:
To make the dough, combine the flour and salt, then gradually add the water, mixing until fully incorporated. Knead the dough until it is soft and smooth. Make a ball out of it, wrap it in plastic wrap, and set it aside.
To make the filling, combine the greens, green onions, paprika, salt, red pepper flakes, oil, and lemon juice; mix well with your hands to ensure everything is well seasoned.
To make the flatbreads, divide the dough into 8 balls and cover those you will not use right away. Flour a countertop or work surface, and flatten each ball as thinly as possible with a rolling pin. Maintain a consistent oval or rectangular shape. Scoop a generous amount of the filling onto the dough and distribute it evenly. Fold up the remaining sides of the dough after pressing the two opposite sides of the width together into the center. When finished, gently flatten the dough with your palms or a rolling pin.
Warm a pan over medium heat. Place the flatbreads on it one at a time and cook for 3 to 5 minutes on each side or until the dough is baked and lightly browned in some areas.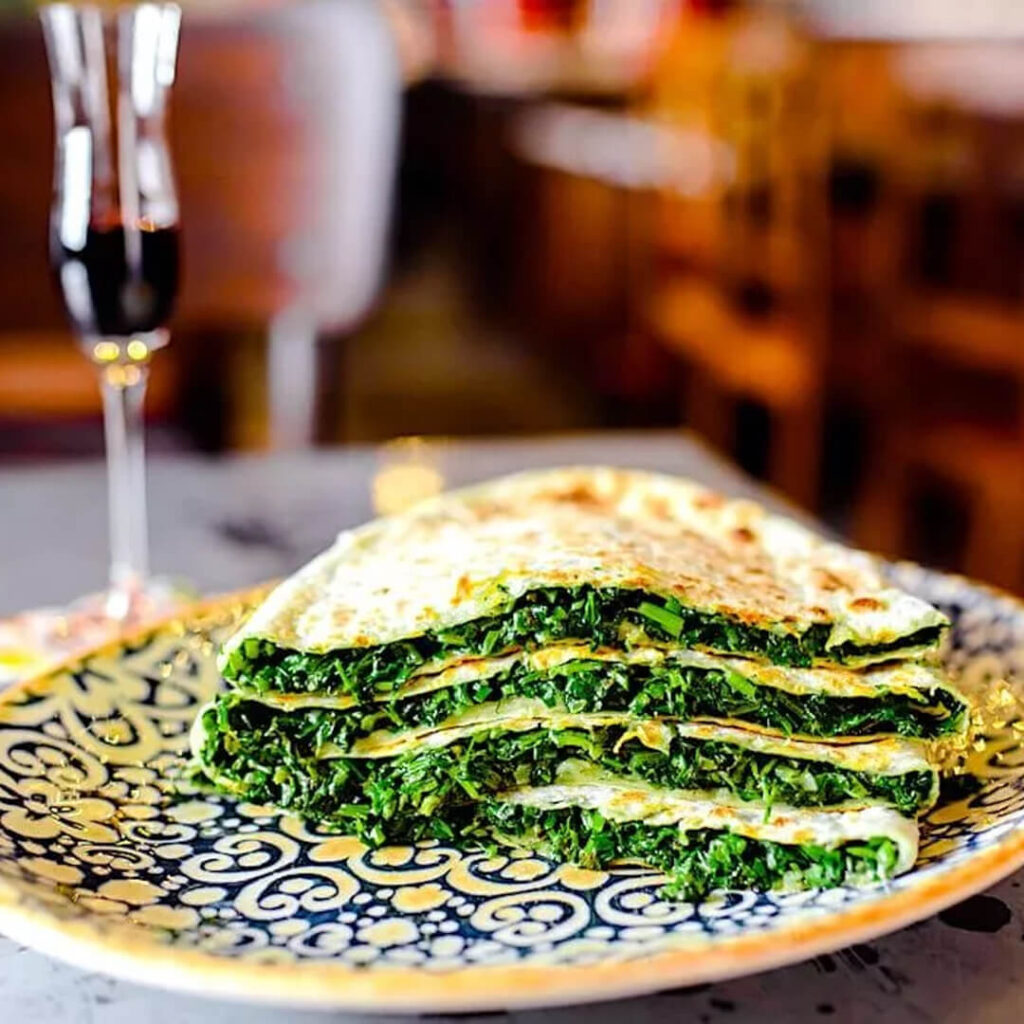 Enjoy!
Article by Nanor Hb
---
References:
https://foodwise.org
https://osharak.com
https://lavashthebook.com
https://cooking.nytimes.com
https://thefooddictator.com
https://saveur.com
https://nytimes.com
https://kitchentoke.com
https://phoenixtour.org/