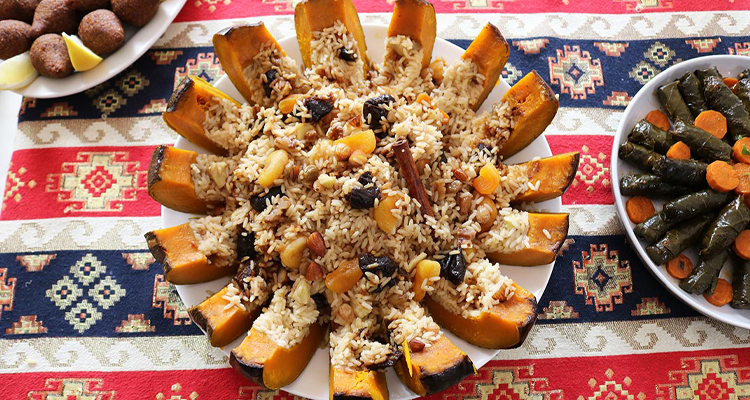 FOOD OF THE MONTH
Armenian cuisine is regarded as one of the oldest in Asia and the Caucasus. It is well-known for its distinct flavor, organic cuisine, and spice abundance!
Due to the large amount of delicious options, choosing just one dish for this article was the most difficult task. Today, however, we'll learn more about Ghapama.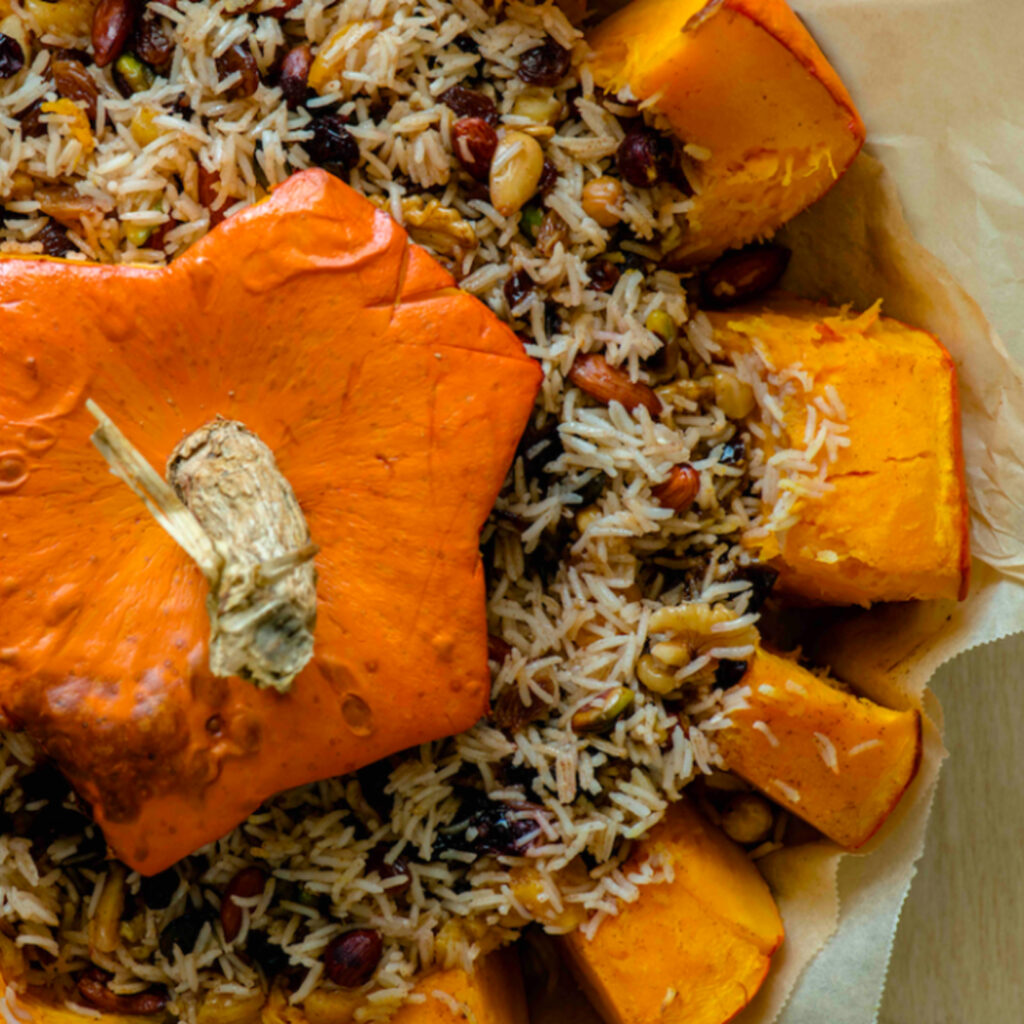 Ghapama is a popular Armenian stuffed pumpkin dish. During our research, we discovered that this dish has a variety of intriguing backstories. Some claim that it was originally served at weddings with the intention of making the newlyweds' lives "as sweet and colorful as Ghapama". Others argue that it was created for New Year, or 'Barekendan', and that it also represents the end of the year for Armenians.
In both cases, it will brighten up our days with its deliciousness!
Ghapama is made by scooping out the guts of a pumpkin and stuffing it with boiled rice and dried fruits such as chopped almonds, apple, cornel, apricot, plums, dates, prunes, and raisins.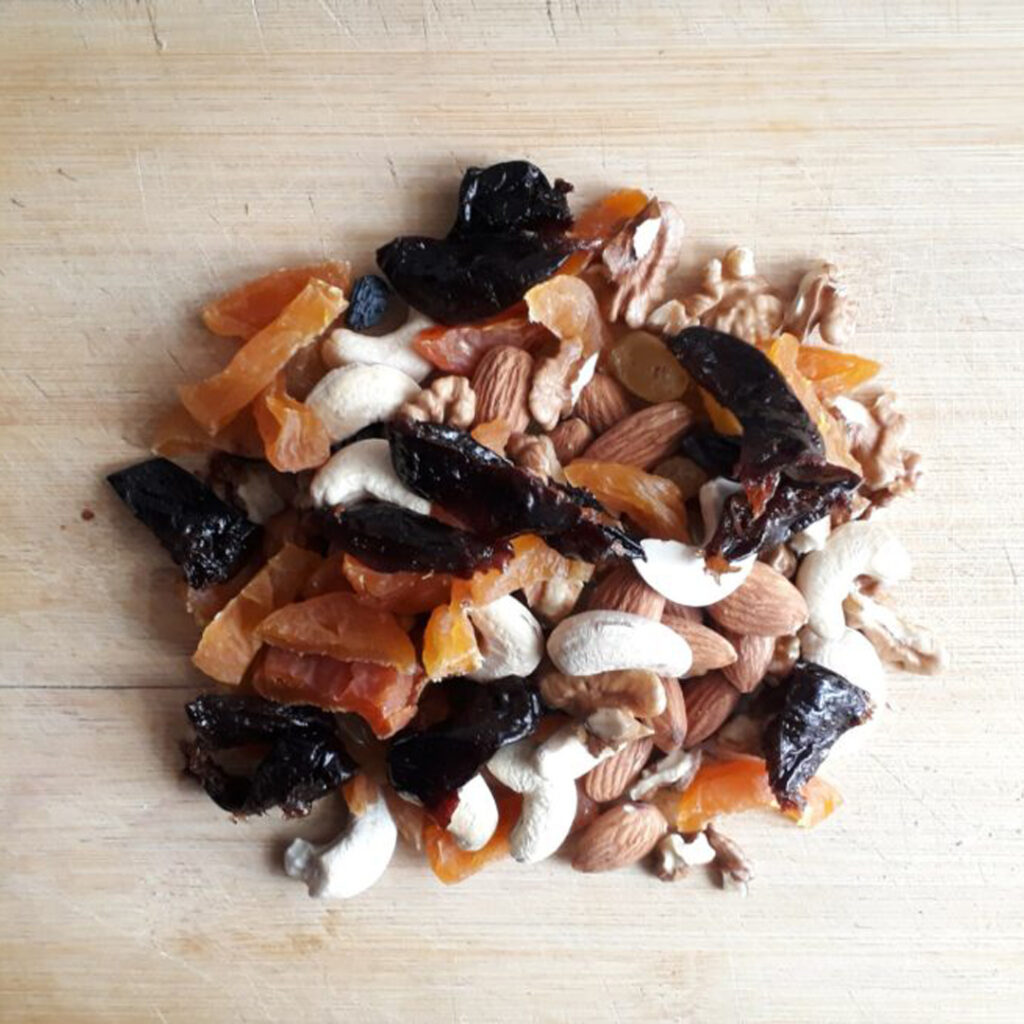 Ingredients:
1 pumpkin (about 3 Kg)
1½ cups of rice
4 tbsp of melted butter
¼ cup of each dried plums, apricots and cherries (chopped)
¼ cup of raisins
¾ tsp of ground cinnamon
1½ tbsp of honey
½ cup of nuts (chopped)
¼ cup of hot water
Salt (to taste)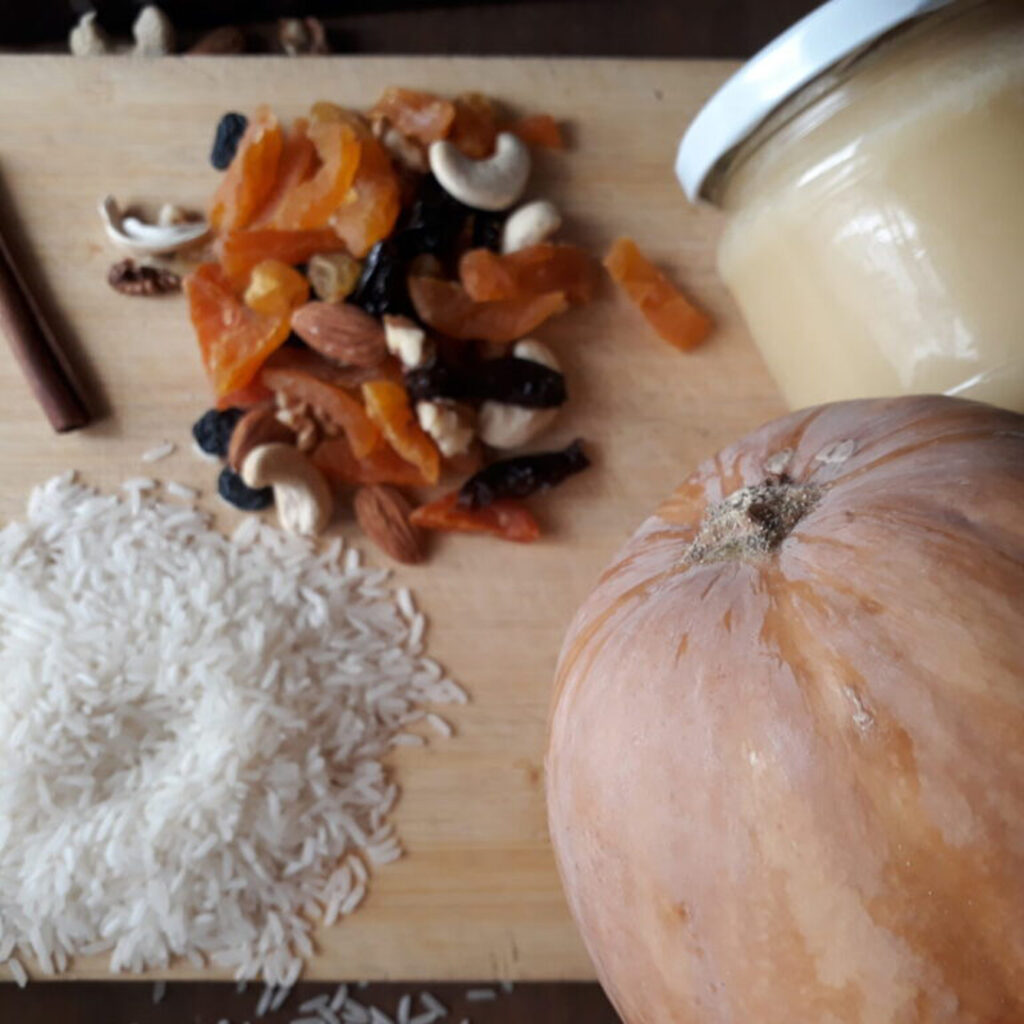 Preparation:
1- Wash and dry the pumpkin's exterior. Cut the top in a circle or star shape, because it will be used as a lid.
2- The inside of the pumpkin should be rinsed and patted dry. Using a spoon, scrape away the stringy fibers and seeds. Remove the fibers, but rinse and save the seeds for roasting later if desired.
3- Wash and drain the rice, then cook it for 15 min (it should not be fully cooked).
4- Fill the pumpkin with 2-3 tablespoons melted butter and the same amount of honey. Using a brush or your hands, coat the inside with the honey and butter mixture.
5- Fill the pumpkin with the filling and cover with ¼ cup of hot water.
6- Bake it for 1 1/2 to 2 hours at 325°F, or until soft. Insert a toothpick into the pumpkin to check for tenderness.
7- Slice into wedges and serve.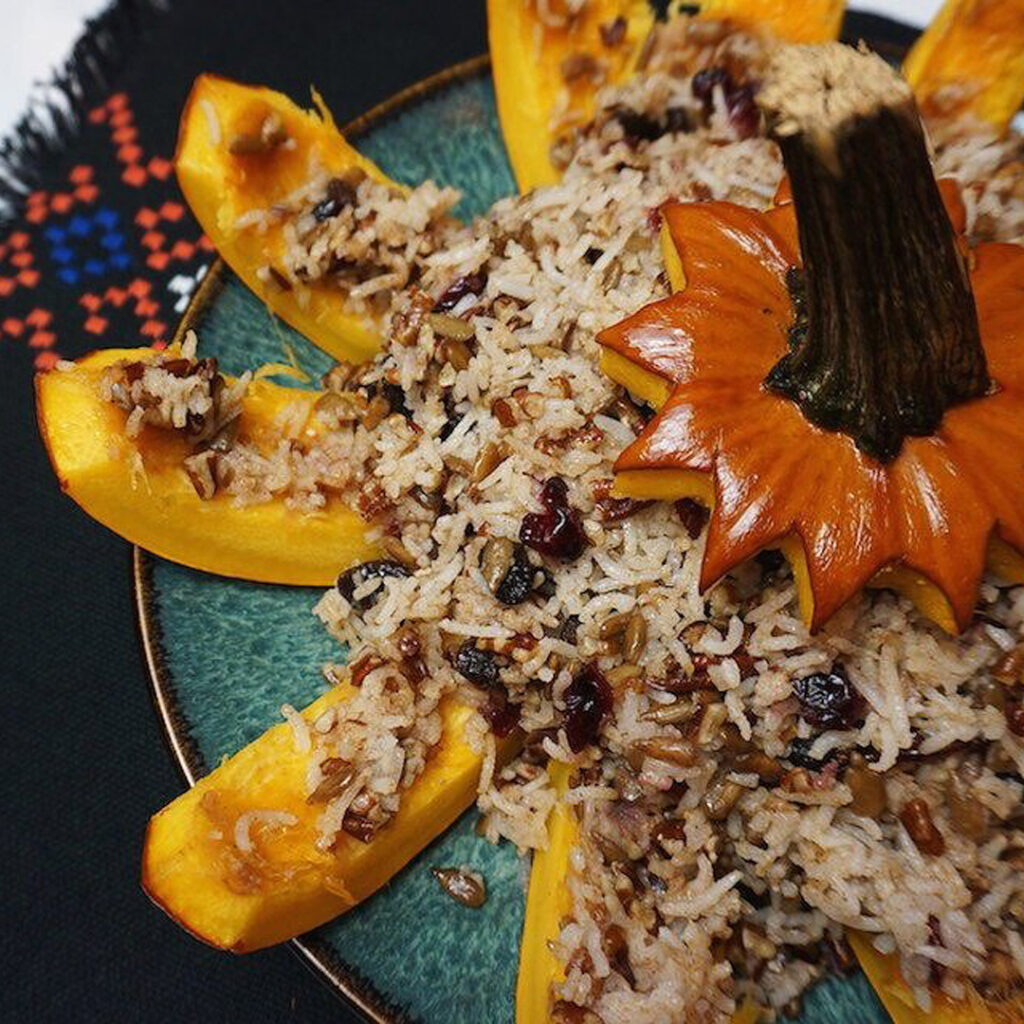 If you want to add more sweetness, drizzle a little extra honey on top right before serving.
Enjoy!
Article by Nanor Hb
---
References:
https://thearmeniankitchen.com/